Adelholzener Alpenquellen GmbH is the largest mineral spring in Bavaria, based in Bad Adelholzen, a district of Siegsdorf. Around 400 million bottles of the brands Adelholzener and Active O2 are filled annually by the around 385 employees.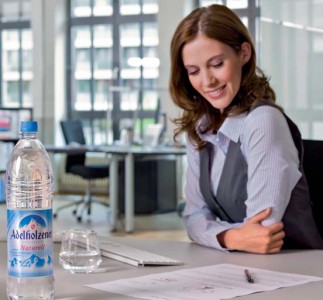 The one hundred percent shareholder of the company is the Congregation of the Merciful Sisters of St Vincent de Paul. All the company's profits go to social causes.
So that the valuable commodity also reaches the bottles in the accustomed quality, the 650 metre long connection pipeline from the elevated tank to the filling plant on the premises of Adelholzener Alpenquellen was traversed and visually inspected.
For this special task INSPECTOR SYSTEMS used the "Inspector 3000" model, which is equipped with video and laser technology.
As this involved a newly laid pipeline, the emphasis was on integrity testing of the water pipe and, in particular, inspection of the welding seams.
By inspecting the entire stainless steel pipe the high quality and purity standards of Adelholzener Alpenquellen could be assured and the pipeline taken into operation.
The diameter of this connection pipeline is 150 mm and it is around 650 metres long. The difficult part of the inspection was that over the length of the pipeline a height difference of approx. 50 metres had to be overcome. Expressed in figures: Some sections have a gradient of 70-80°. The "Inspector 3000" mastered this "Alpine profile" with flying colours.