The "World Nuclear Exhibition" is the largest trade show of its kind in the area of nuclear technology and, with around 700 exhibitors and more than 30,000 visitors from over 60 countries, it provides an excellent opportunity for gaining an overview of the state of the art in the specialist technologies used in the nuclear power plant area.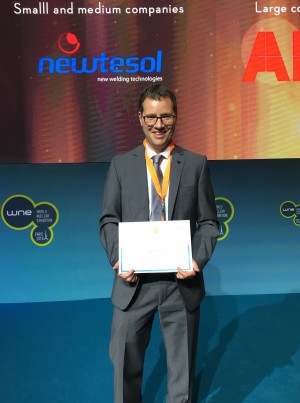 It is thus precisely the right platform for presenting the latest robot technology of Inspector Systems to an international specialist audience in the form of product presentations and discussions at the company's own stand.
A video/laser inspection robot was presented that came second of 33 participants at the WNE Award 2018 in the category "Innovation", in the segment small and medium-sized companies.
The numerous discussions with existing and prospective customers at the stand of INSPECTOR SYSTEMS made the company's successful participation at the WNE 2018 trade show in Paris perfect.