At this year's barbecue, we were pleased to welcome a special guest: Simon Jocher, World Cup ski racer and participant in the 2022 Winter Olympics in Beijing/China.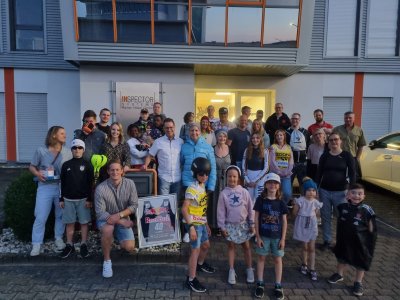 Simon Jocher has been a company representative of INSPECTOR SYSTEMS since 2021 (we reported on this in last year's INSIGHT issue). He visited INSPECTOR SYSTEMS at the traditional summer party to spend a few pleasant hours with us. During this entertaining evening, interesting conversations quickly developed around the topic of winter racing and its experiences at the Winter Olympics.
The highlight was the tombola, where Simon Jocher raffled off a lot of winter sports untensils, some of which had been used in original World Cup races. All in all, a successful event. We wish Simon Jocher every success for this winter season...